Vadodara is the 3rd largest city of Gujarat. It is formally known as Baroda, it is located on the banks of Vishwamitri river. Vadodara is also called as the cultural capital of Gujarat. After taking over The British in Gujarat the Marathas took the city under them. The Gaekwad clan of the Marathas made Vadodara as their capital and Maharaja Sayajirao III established the foundations of the modern Vadodara. Vadodara is also known to be one of the quickest developing city of Gujarat and is also an institutional hub.
1. Ajwa Nimeta Dam and Gardens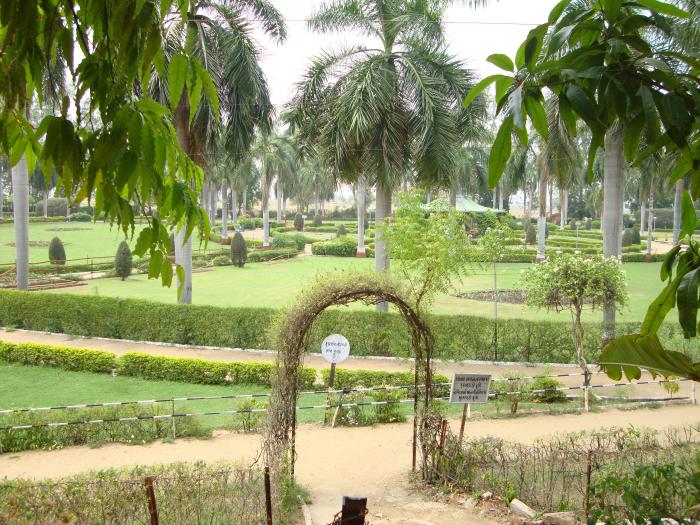 The Dam gets its name from Ajwa- the Lake and Nimeta- the Power Plant functioning on the dam. The dam is established in the 20th century on the Vishwamitri River and is around 5 km long. The Gardens are the local attractions because of the colorful fountains in the central line of the garden. The garden also has a fun park in the center.
2. Champaner – Pavagadh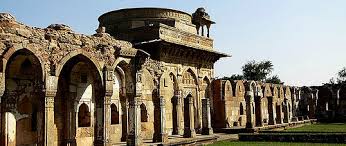 Champaner is the major tourist heritage attraction in Vadodara. It is the major reason tourists flocking to Vadodara. The place was civilized centuries back, a little miniature town of the bygone era was then lost in the jungles and was only discovered a few centuries back in a demolished and ruined condition. A palace, some mosques and the narrow streets. Once upon a time there was life but now it is an archaeological marvel. There are also Hindu and Jain temples that are well preserved and are amazingly constructed.
3. Baroda Museum and Picture Gallery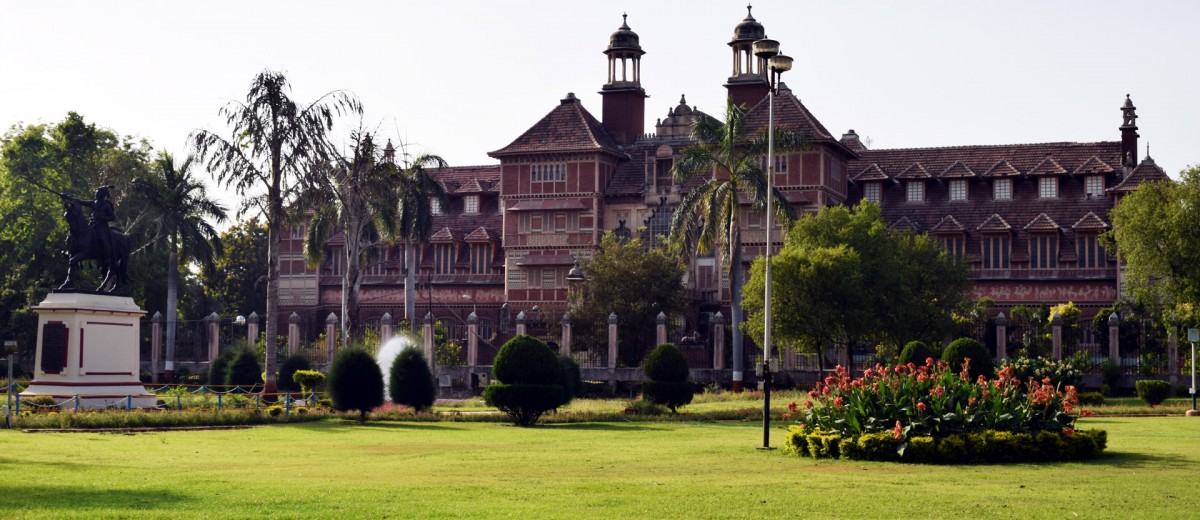 Baroda Museum and Picture Gallery look like London's Science Museums. The place have some amazing paintings of European painters and also has miniatures from the Mughal reign. Some paintings are a copy of the originals but are a masterpiece. The real attraction of the museum is the skeleton of a blue whale and an Egyptian mummy. Both the construction and the presentation of the place are brilliant.
4. Laxmi Vilas Palace
The Laxmi Vilas Palace is the largest private royal home of the Gaekwads. The size of the palace is about four times of the Buckingham Palace. The palace have all the modern amenities inside. The construction shows both the Eastern and Western type of architecture. With the exteriors shows the Indian touch of architecture and the plush interiors showcase the European architecture. Laxmi Vilas Palace shows a heritage with a lush golf course and Durbar halls.
5. Nazarbaug Palace
One of the Vadodara's ancient monuments, Nazarbaug Palace was also a royal home of the Gaekwad's. It was established in 18th Century and was a three-story monument. The overall value of the property was in billions but after an alleged robbery the palace now remains in the rubble. The glory of the original Palace is lost but even its architectural design jump you a time back in history.
6. Sayaji Baug
Sayaji Baug has the 45-hectare garden built on the River Vishwamitri, which is largest in West India along with two museums. It has 100 species of flowering plants. There are three entrance gates to the garden. The Picture Gallery and Baroda Museum are built in the garden along with the Sayaji Zoo