Chennai is the fourth largest city, located in the state of Tamil Nadu. It is the hub of culture and commerce, and attracts visitors throughout the year. Heritage monuments, beaches, famous temples and historic landmarks are just some of the attractions.
Here's our pick of the tourist places in Chennai.
1. Marina Beach
Marina Beach is the longest urban beach in the country, stretch over 13 kms of golden sand. The beach is the entertainment hub of the city and is most famous tourist place in Chennai. The enviornment at the beach is voltaic with swarms of visitors and creating carnival-like atmosphere. Along with surf and sand, Beach is also spotted with historical monuments and figures.
2. Kapaleeshwarar Temple
The Temple was built in 7th-century and is dedicated to Lord Shiva. Kapaleeshwarar Temple is built in Dravidian style of architecture. Temple entrance displays a spectacular 40 mt. high pillar with the sculptures of Gods. Inside the temple, there are many figures of shrines and courtyards having religious significance including elephant and chariot etc.
3. Madras Crocodile Bank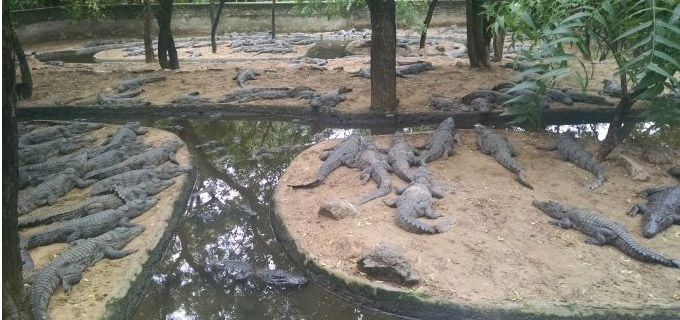 If you're a wildlife lover, especially a fan of reptiles, the Madras Crocodile Bank won't disappoint you ever. It was established in 1976 and is a harbour of three rare species of crocodiles that are saltwater, mugger, and gharial. There are also other species that make the count of these reptiles to almost 25,000. Other attractions at Madras Crocodile Bank are cobra and albino snakes and water monitor lizard.
4. Thousand Lights Mosque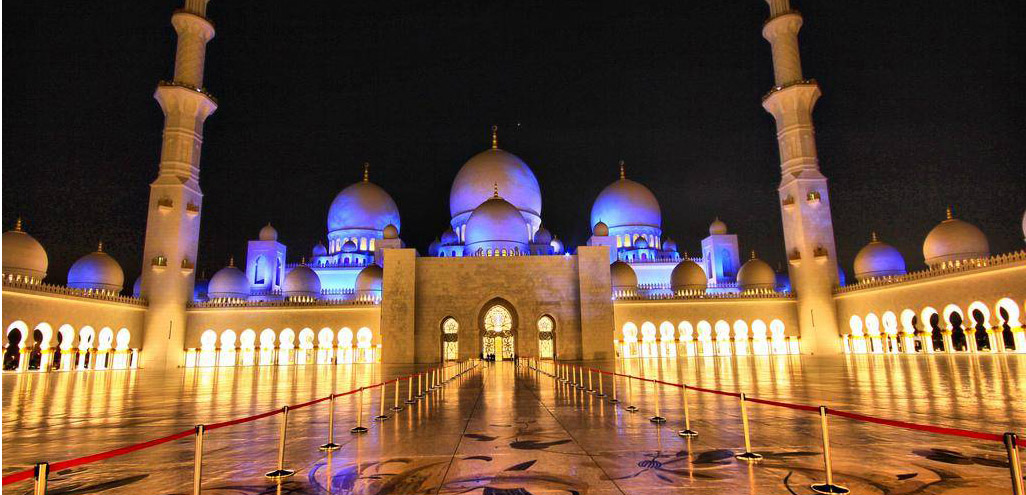 Thousand Lights Mosque is a great blend of architecture and a famous tourist destination in Chennai. It is a worship place for the Islam followers and get its name because of the 1,000 plus lamps that are brighten in the Assembly Hall. Rhymes from the holy book are painted on the walls of this multi-domed mosque.
5. Semmozhi Poonga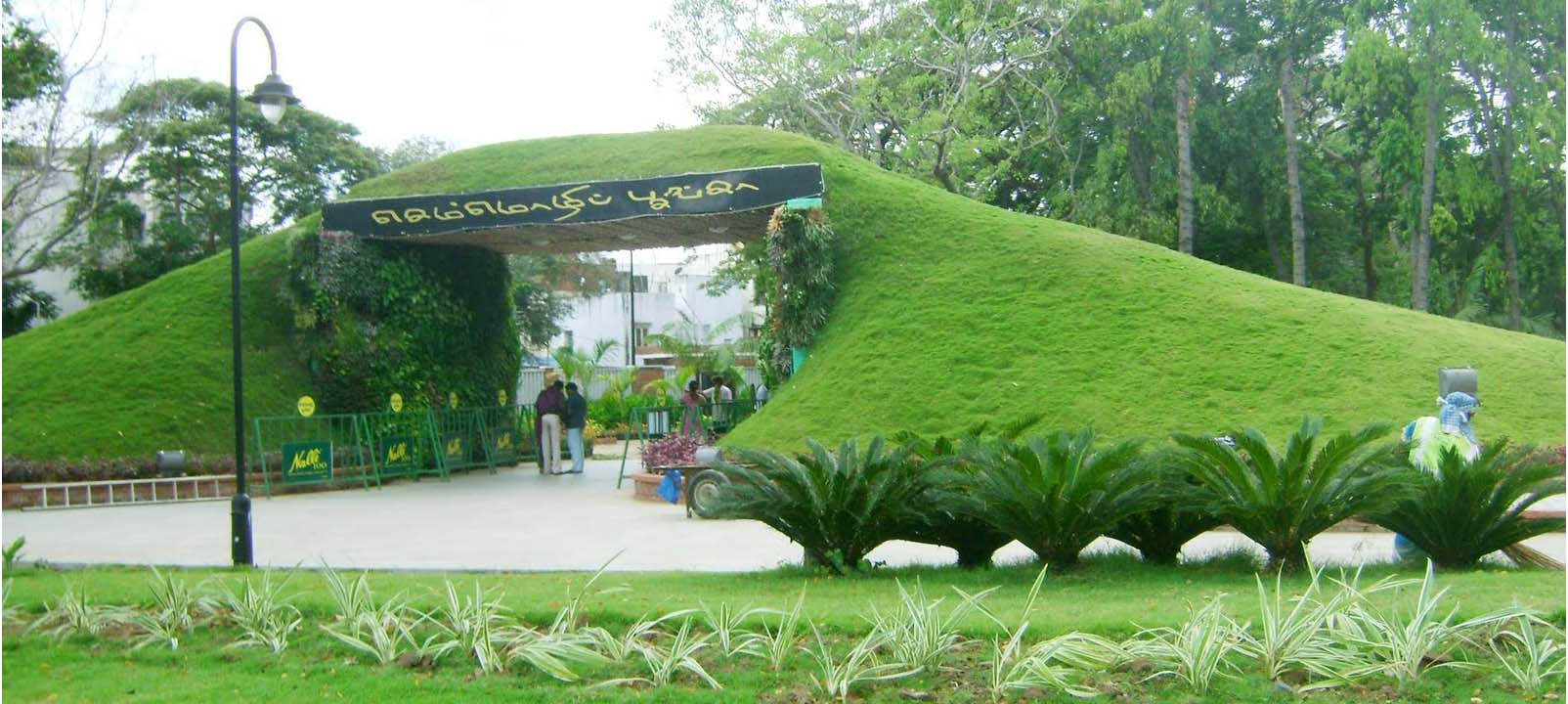 Semmozhi Poonga located in the city center and spread over 20-acres of area. Park offers lush green gardens and scenic landscapes to enjoy the manmade nature beauty. Truelly maintained gardens having more then 500 varieties of trees and plants from all arround the world. The species of plants include medicinal plants and aromatic herbs. Park is a fantastic place for a picnic to spend an evening with your family. Children love this park becuause of many play structures to keep them entertained and a artificial waterfall in the park. Elders can go for a walk and sufficient seating arrangements are provided to relax. Semmozhi Poonga is a genuine effort to keep the place peacfull and perfect green unlike some different places in Chennai.
6. The Huddleston Gardens Of Theosophical Society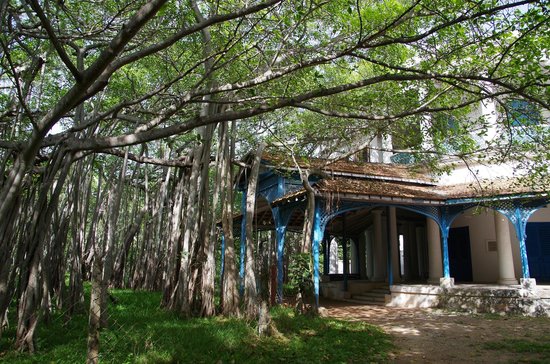 The point behind the establishment of Theosophical society is to create universal brotherhood where there is no distinction among individuals. The world headquarters of Theosophical society is in Chennai. It was established in the year of 1883 and  located in Adyar, Chennai. The Huddleston Garden is spread over 260-acres of area and is a birdwatchers' paradise. You can view a wide range of migratory birds here. A 450 years old Banyan Tree in the center of the garden is the main attraction as it is one the largest trees the world over. The tree covers a 59500 sq. ft area of land. The Huddleston Garden is one of wordpress the tourist destinations to feel nature and enjoy the fresh air.
7. Arignar Anna Zoological Park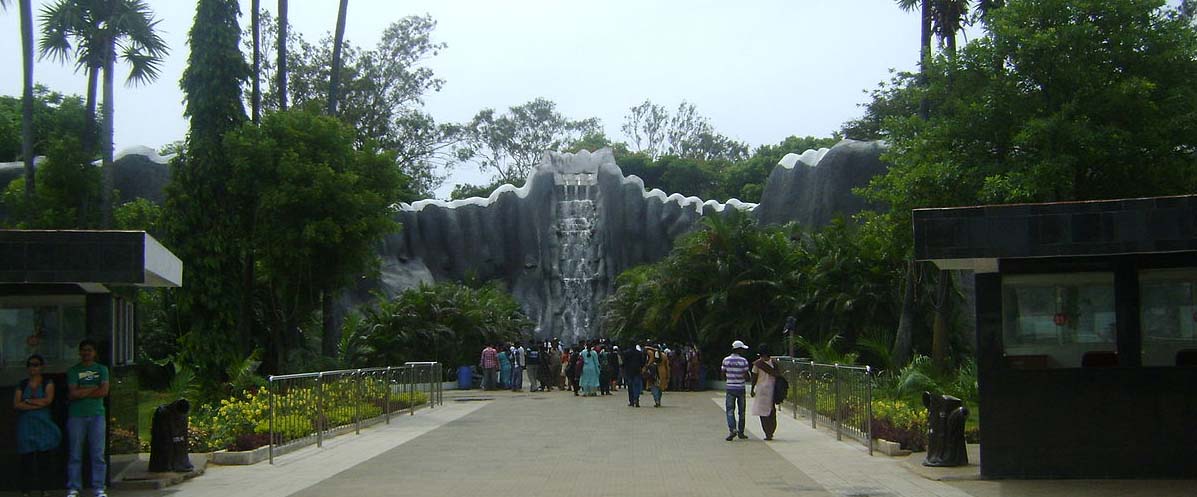 Built in the year 1855, Arignar Anna Zoological Park is the first ever zoo in India. It is spread over 510-hectares of area and houses over 170 species of wildlife. Some of them are panther, tiger, elephants, hyena, lion and much more. Elephant rides and lion safaris are available. You can walk through the entire park or you can hire battery operated vehicle rides also.
8. Pulicat Lake

The Lake is located on Tamilnadu's border and is must visiting place to get closer to the nature. Ambiance at the lake is serene and you can spent some peaceful and relaxed hours over here. At Pulicat Lake, you can enjoy Boat rides and you are allowed for fishing during your ride. Its is a beautiful place for bird watching. Don't miss the Nelapattu Bird Sanctuary located near to Pulicat Lake. Discover rare species of birds in the Sanctuary like ibis, flamingos, kingfishers, pelican and much more.
9. Breezy Beach
Marina beach is the longest beach in Chennai and it holds a beauty of unpolluted atmosphere. It is located in Valmiki Nagar in Chennai. This small beach is not very famous among the individuals hence remains untouched by commercialization. This is a perfect place for a breezy walk and the sunsets are picturesque. The sea is clean and hence water sports are popular. People love to swim here. You could also go on a boat ride.
10. National Art Gallery

It was established in 1907 in Indo-Saracenic architecture in the red sandstone. The Gallery has four sections namely Tanjore Painting Gallery, Ravi Varma Painting Gallery, Indian Traditional Art Gallery and Decorative Art Gallery.  It displays some of the ancient paintings and handicrafts that date back to 11th century. The Rock and Cave Art Gallery offers very interesting moments with the live experience of caves looking natural and with facilities, for example, interactive Son-et-Lumiere, Tran slides and touch screen in the caves to make the session interesting.
11. Connemara Public Library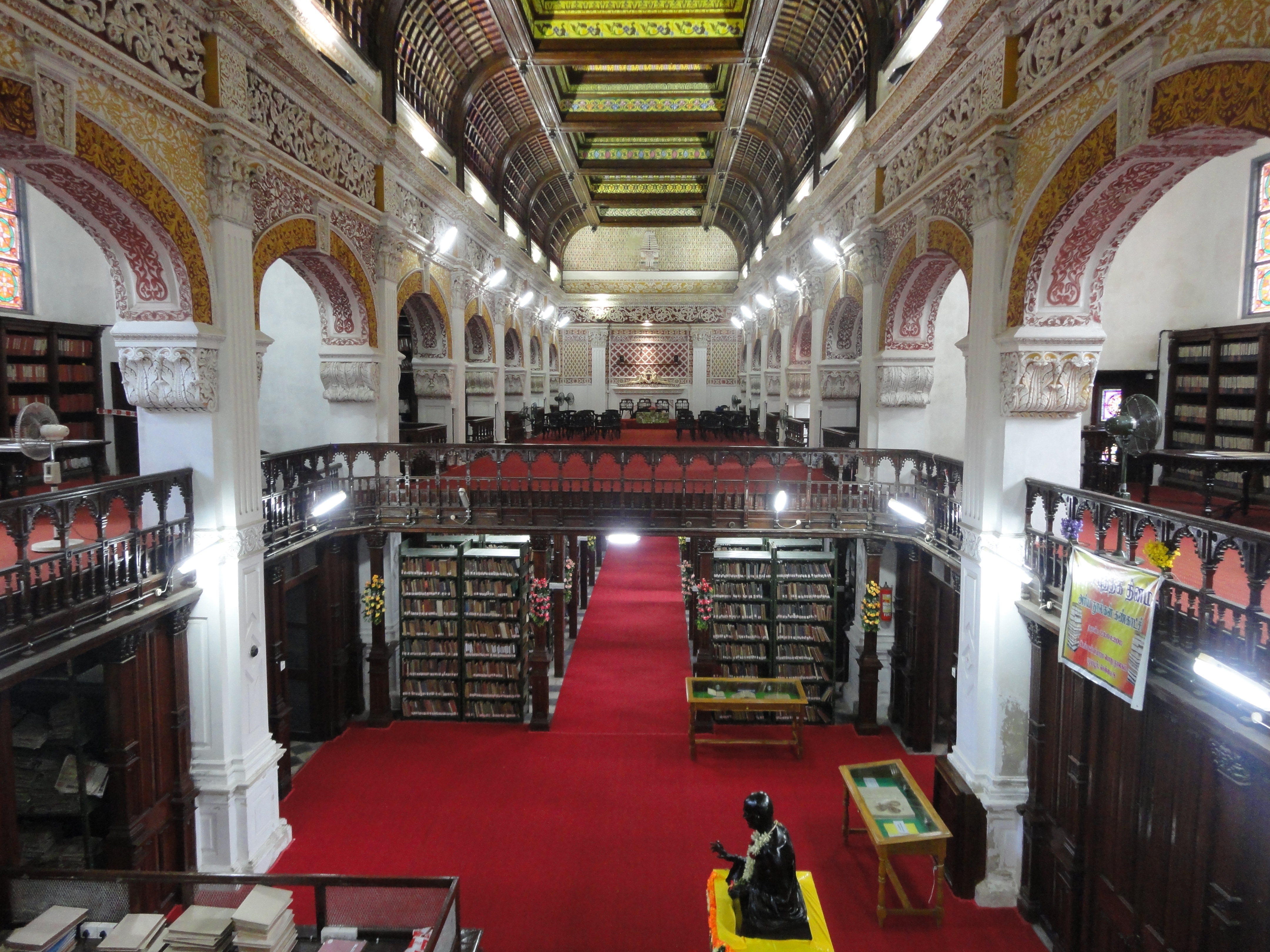 Connemara Public Library was built in the year 1896. In the liberary, you can find rare collections which boast of possessing wealthier information across various subjects. The library itself is a twisted design and the architecture is a blend of Southern Hindu Deccani, Gothic, Rajput, and Mughal. The library has a periodic hall, a video room, and a conference room. The library have a very impressive collection of books is  that cater to the needs of the students and professors alike. The library is one among the four National Depository Libraries in India that receives copies of all newspapers, periodicals, and books published in India.
12. Little Mount Shrine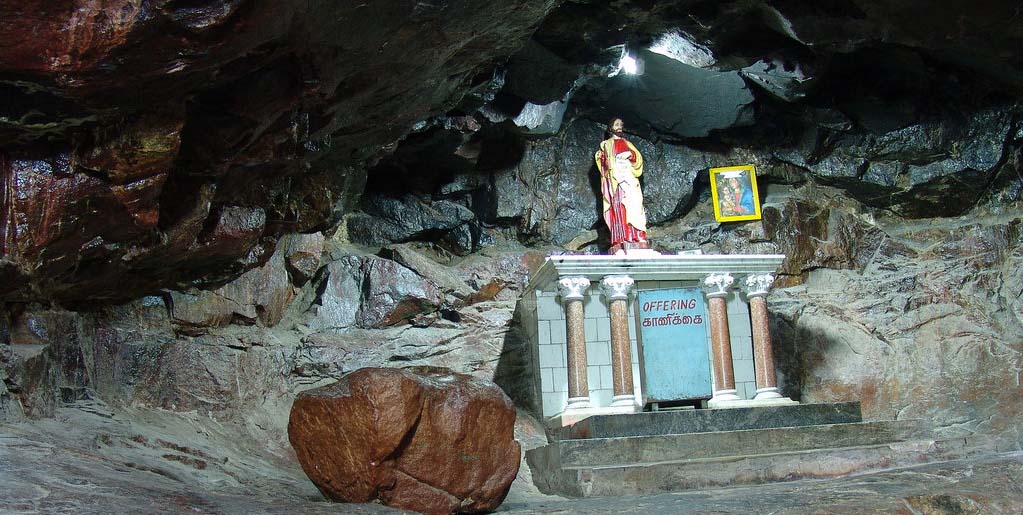 The place has a rich history associated with it. You can find the cave where St. Thomas went hiding before being martyred here. The lack of attention in preserving important structures and monuments is evident here too as you can find a rock that bears St. Thomas' footprints, which was not given due attention earlier to preserve it for future generation's view. The place offers a good view of the city and the Chennai airport.