We all know about "Spectacular Singapore"; Physically small but Singapore is an economic giant and it has been Southeast Asia's most modern city for over a century. The true story behind the name "Singapore" is that its derived from the Malay word "Singapura" (LION CITY), probably Lions never lived here, but ancient Singapore was founded and named in 1299 by "Sang Nila Utama" prince of Palembang, Indonesia. He was most likely a tiger.
DON'T JUST CONFINED YOUR MIND, STEP OUT TO DISCOVER SPECTACULAR SINGAPORE & EXTEND YOUR STAY AT BINTAN
Honestly; Bintan is an unique paradise and true mix of cultures like Malay, Bugis, Chinese and the Orang Laut (sea people). In the Riau province Bintan is the largest island with a coastline of approx 105 km. Beautiful beaches, friendly people and Simple life; which bring the leisure. The island provides an refreshment to your mind, body and soul. Places should not missed are Tanjung Pinang, Kijang, Kawal, Trikora Beach, Senggarang and Tanjung Uban.
Must Enjoy Activities: water sports, snorkeling, jet-skiing, canoeing, wind surfing, golfing, fishing, sailing, diving, island hopping and ofcourse shopping. Sun seekers may take a leisurely stroll along then white sandy beaches and enjoy sun bathing in the warm sunshine.
SEEMS INTERESTING?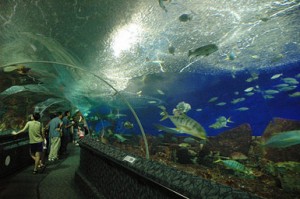 RECOMMENDED AND RESEARCHED BY OUR EXPERTS, HENCE WE HAVE COME-UP WITH AN AMAZING PACKAGE which includes:
02 Nights in Bintan
05 Nights in Singapore
Daily breakfast
Half day Singapore on SIC basis
Night Safari Tour on SIC Basis
PM Sentosa Underwater World Tour on SIC basis
Return Ferry Ticket (Singapore – Bintan – Singapore)
Round Trip Airport & Ferry Terminal transfers on SIC Basis