Surat, having its name associated with Saurashtra (the good land) is a port city in Gujarat. Surat is the second most populated city in Gujarat. Known as 'the city of flyovers'
Famous temples in Surat
1. ISKCON Temple
Located in Surat, about 10.5 km from Surat Railway Station. You can hire a cab to reach there or you can travel by local bus. The place is well-connected and once you reach the destination you can see numerous other places too.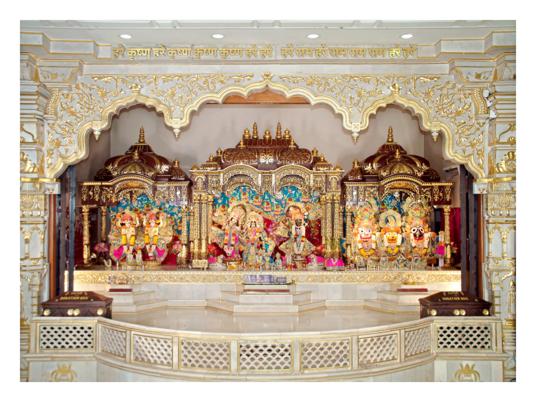 ISKCON Temple dedicated to Lord Krishna in Surat is a divine connection and revel in some architectural brilliance as well. Devotees who seek for peace and tranquillity frequently visit here. The idol of Lord Krishna inside the temple is mesmerizing and hypnotic. One will forget all their worries just looking at the idol. Participate in the evening aarti. The experience is phenomenal.
2. Chintamani Jain Temple Overview
It is the oldest Jain temple in Surat, built in 1699 AD during the rule of Aurangzeb. It is located in the Morarji Nagar, center of the city and hence can be easily accessible from any part of the city. A king 'Kumarpal' ruled there in 12th century AD and kept Acharya Hemachandra Ji as his advisor. The Acharya Ji was a Jain poet, preacher and philosopher. Chintamani temple is said to be constructed to honor those great people.
3. Ambika Niketan Temple
Ambika Niketan Temple is one of the popular pilgrim tourist destination in Surat. Temple was built in the year 1969 and is located on the banks of Tapti River. The temple is dedicated to Mother Goddess, who is in the form of Goddess Ashtabhuja Ambika.
The most auspicious occasion at this temple is the Navratri celebrations, which is conducted with great fervor. There are also shrines dedicated to Ram-Sita, Laxmi Narayana and Lord Shiva at Ambika Niketan Temple.
4. Swaminarayan Temple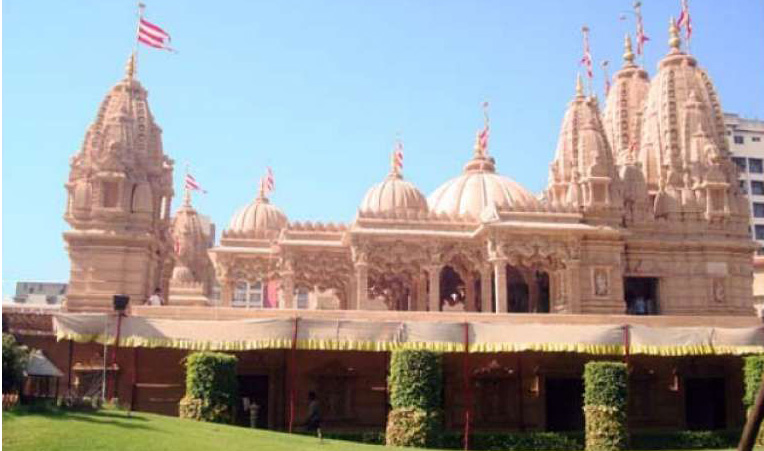 Swaminarayan temple is one of the popular pilgrim destinations in Surat. Swaminarayn temple belongs to the Swaminarayan Sect of Vaishnavism, wherein Swaminarayan or Sahajanand Swami is believed to be the incarnation of Narayana of Nara-Narayana.
Swaminarayan Temple, situated on the banks of River Tapti, was consecrated in the year 1996. The temple, which has three shrines, is brightly coloured and has intricate wooden carvings on its external walls. The first shrine is dedicated to Harikrishna Maharaj and Radha-Krishna Dev. The 2nd shrine is dedicated to Lord Swaminarayan, Gunatitanand Swami and Gopalanand Swami and the 3rd shrine is the abode of Ghanshyam Maharaj.