Here is a list of some temples in Vadodara that you can visit during your trip. You can begin your itinerary from the EME Temple located in Fatehgunj. Temple is not just a religious place, but also a fine specimen of an incredible architecture and design. This temple is the shrine of Dakshinamurti and the design of domes and towers is worth the notice.
EME Temple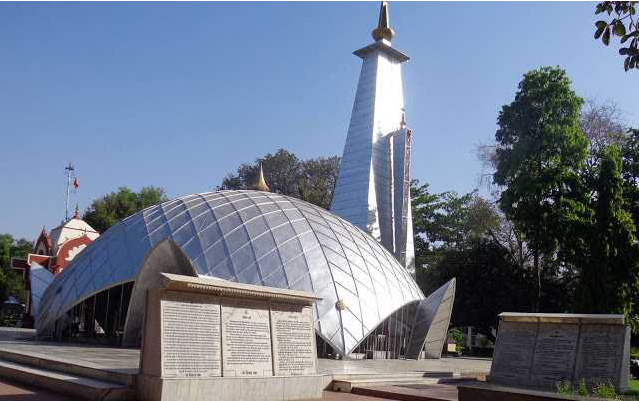 The EME Temple or also called as the Dakshinamurthy Temple is built by the Mechanical and Electrical Engineering Corps. The temple depicts five main religions of India. It has army style architecture. Lord Dakshinamurthy is worshipped in the temple. The entrance of the temple stands for the Jainism, The Kalash signifies the Hindu religion, The tower represents Christianity, the dome stands for Islam, and the golden structure over the tower stands for Buddhism.
Tapovan Mandir
Tapovan Sanskarpith and Tapovan Vatsalyadham is a pilgrimage site located at the outer area of the city on Koba Highway. It is a religious-cum-educational institution well established and located between Ahmedabad and Gandhinagar. The foundation of Tapovan had been laid down in 1994 by Jain Acharya of the Era Param Pujya Panyas Pravar Shri Chandrashekhar Vijayji Maharaj Saheb.
Kirti Stambh Temple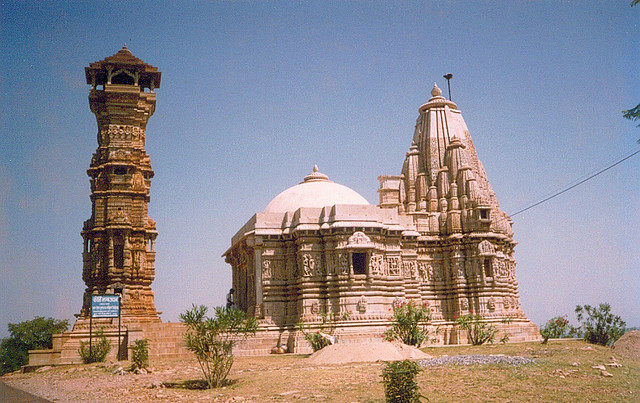 Kirti Stambh was constructed by Maharaja Sayajirao Gaekwad III in 1935. It is also called as or the 'tower of fame'. It is the one of the highest towers in the city and stands tall as a sign of victory. The Tower has a lion on the top that is farming eastwards and it's back is towards the popular Laxmi Vilas Palace. As per Hindu Mythology, it is said that the movement eastwards is for salvation, hence the lion faces east.
ISKCON Temple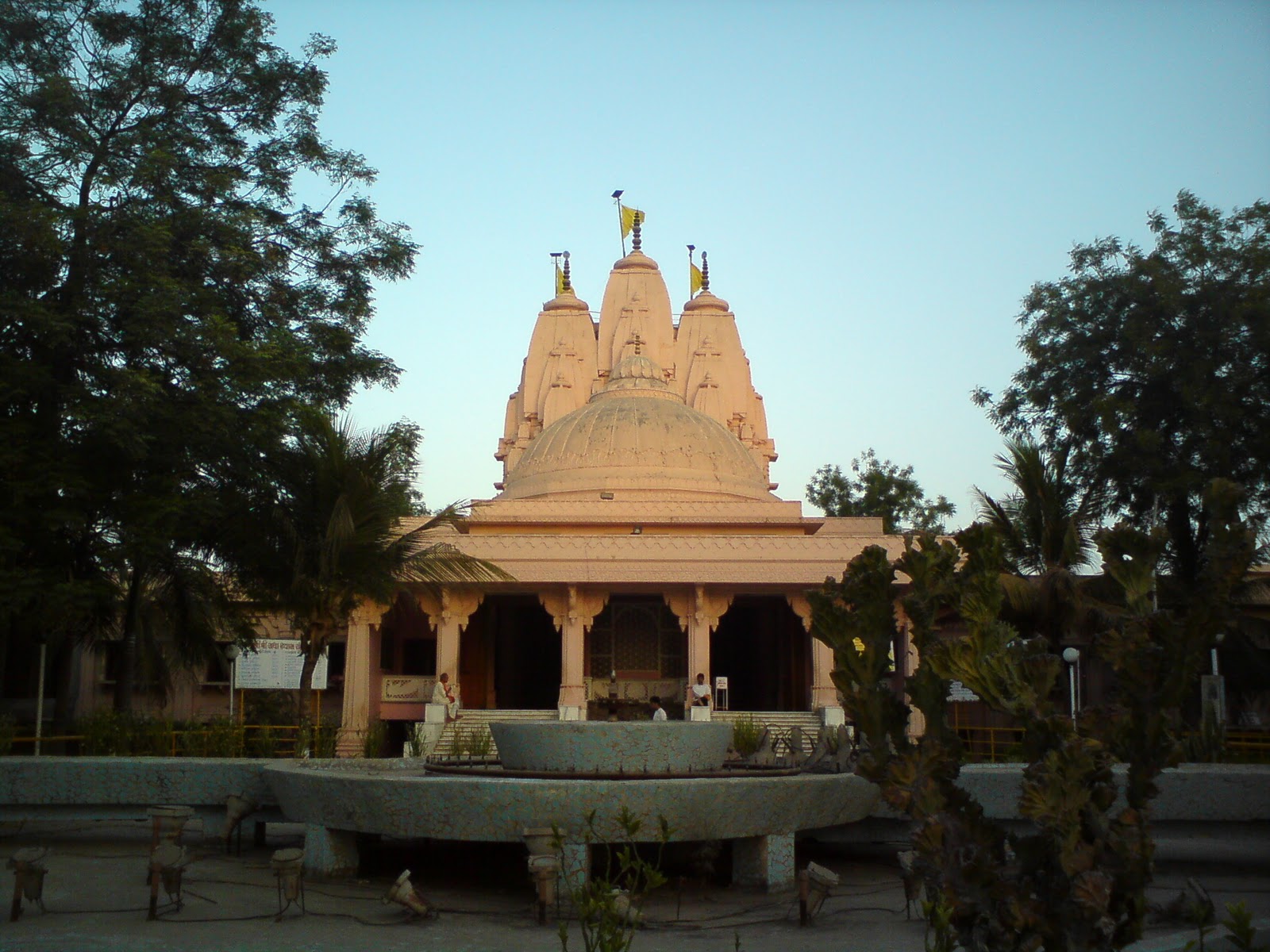 The temple, blending Gujarat Sompura, and Rajasthani Khamira architectural styles, spread on 4 acres and features one of the largest temple in India. The 12,000-sq-ft hall can accommodate about 4,000 people and is home to the Deities of Radha-Govinda, Gaura-Nitai, Shree Nathji, Jagannath Baldev Subhadra and Sita-Rama-Laxman. Decorations include marble flooring, ornate stone-clad pillars, carved windows in Rajasthani Mews style.
Nilkanth Dham Swaminarayan Temple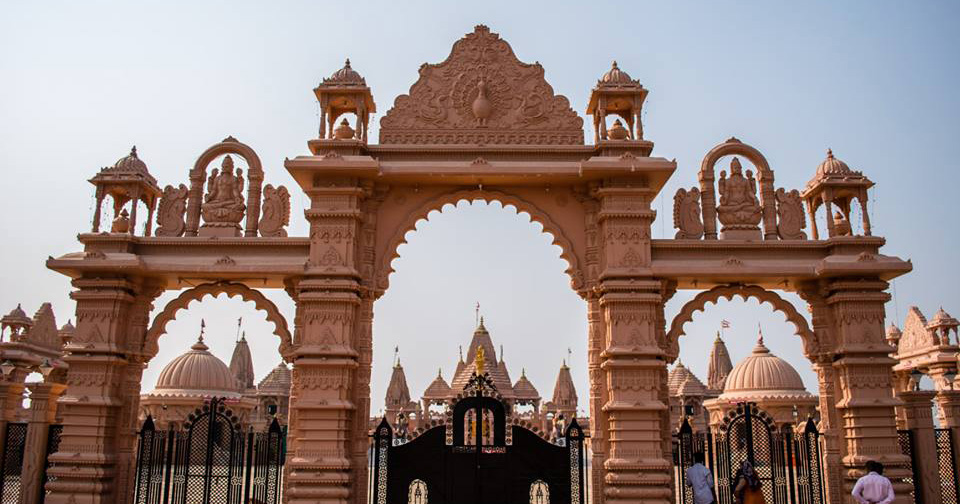 Nilkanth Dham Swaminarayan Temple is a graceful temple situated on Poicha in Narmada district. The temple is 85 km from Vadodara city, located on the bank of Narmada river. Unique attractions are evening Aarti of God Swaminarayan where you can see elephants are pulling the giant bell with the trunk. Temple was built-in 2013 and is managed by Shree Swaminarayan Gurukul Surat under Shree Vadtal Swaminarayan temple.