Surat is also famous by the name of 'Suryapur'. The modern city boasts of the best historical and cultural heritage. The history of Surat takes us back to the epic period of Mahabharata and Ramayana. According to legendary beliefs, Lord Krishna stopped in the city whiles his journey from Mathura to Dwarka.
Old Fort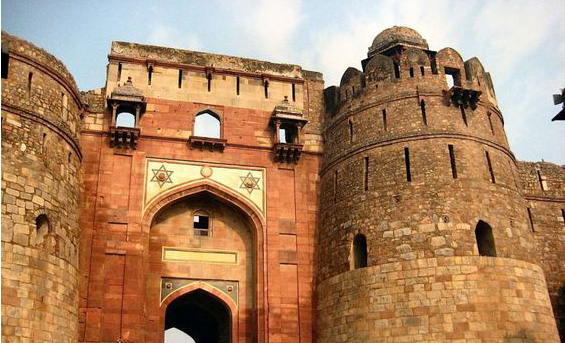 Monuments in Surat are a popular destination for tourists visiting the famous Old Fort which stands tall in the city. The city of Surat is situated on the bank of Tapi river. Surat has been one of the most progressive of India's cities in the 17th and 18th centuries. Presently, Surat is a chief industrial city with many textile mills. Besides, Surat is also an imperative diamond-cutting center in India. Surat features many attractive tourist destinations.
Surat Castle
Surat Castle is situated on the banks of river Tapti in Surat. It is one of the ancient monuments of the city located at a distance of 280 km from Gandhinagar, the capital city of Gujarat. Surat Castle is a prominent tourist attraction of the city owing to its historical importance.
The castle was constructed in 6 years between the years of 1540 and 1546.  It is spreaded over an area of 1 acre on the banks of Tapti River.
Mughal Sarai
It was built during the period of Mughal Emperor Shah Jahan in the year 1644 A.D. and was popularly known as 'Mughal Sarai'. At present, it is used as an office complex by Surat Municipal Corporation. Mughal Sarai is one of the oldest monuments in the city and was built originally as a 'Sarai'.
The building is full of architectural qualities as its various parts combined with complex combinations of arches, decorated parapets cornices, sculptured patterns on the exterior of the building.