Description
Here's another excellent plan to spend a romantic weekend with your beloved. Enjoy a stay of two nights in Mount Abu, discover the treasures of Dilwara Temples, have a hearty conversation sitting together on the banks of Nakki Lake, and amble through the mall road for curios and artifacts. Hand In Han with your beloved, you'll enjoy this half-day sightseeing tour in a private car. We've also taken care of your breakfasts and transfers from the railway station. So enjoy this little romantic getaway and take home beautiful memories.
Inclusions:
Oneway cab Delhi to Mount abu
Accommodation for 2 Nights 3 Days in a deluxe room in respective hotel.
Welcome drink (non-alcoholic) on arrival.
Cookies once in the room during stay
Daily Bed Tea /Coffee
10% discount on additional food bills.
Pick-up & Drop to resort
One day Local Sightseeing
Mount Abu

Mount Abu is the only hill station in the state of Rajasthan. It is nestled in the lap of theAravallis, offering a pleasant respite for the parched state. On of the most visited hill stations in North India, Mount Abu is famous for its scenic vistas and water reservoirs. The town is also a highly revered pilgrimage destination for Hindus and Jains boasting of beautiful temples and palaces.
Places to See

Nakki Lake and the Dilwara Temples are one of the most important things to see in Mount Abu. While the man-made lake is the focal point of the town, Dilwara Temples are set in quieter surroundings. Another site worth exploring is Achalgarh, a 14th century fortress with battlement walls set atop a mountain peak. It offers splendid views and here a 10-minute hike would take you to the Jain Temples within the fortified walls. Also visit the Gaumukh Temple in Mount Abu. Besides the religious significance, the site is favoured for walks and picnics.
Places to Eat
As expected, the favourite cuisines of Mount Abu are those from Rajasthan and Gujurat.Kanak Dining Hall (Rajendra Road) serves the hill station's best Gujarati thali. Arbuda, located on Arbuda Circle, is known as much for its lovely terrace as for its tikkas and dosas. Jaipur House is the place to head for a relaxing drink, great food and beautiful views of the valley.
Things to Do

Climb up to Guru Shikhar, Mount Abu's highest peak, which offers scenic views of the surroundings. You can also visit a shrine and temple located there. Another temple, theAdhar Devi Temple, is where you can climb up 365 stairs carved into the mountain to reach the rocky cave where the idol is placed. The climb can be arduous so be sure to carry a bottle of water and take breaks at regular intervals. Another must do during a holiday in Mount Abu is to go bird watching in the Mount Abu wildlife Sanctuary which boasts of over a 100 species of birds. The quintessential hill station, Mount Abu also boasts of a Sunset Point, which reportedly offers the best sunset view in the Aravalli ranges.
The most celebrated event in Mount Abu is the annual Summer Festival. Spanning three days in the month of June, it is devoted to showcasing tribal art and culture. A boat race at Nakki Lake is part of the itinerary; however, it's the dance and music performances by various local groups that dominate the event.
A holiday in Mount Abu can be extended to include a day or two in Udaipur (186 km), the "City of Lakes". One of the primary tourist destinations in the country, Udaipur is known for its magnificent palaces and for the cultural heritage that the city has inherited from its glorious royal past.
Shopping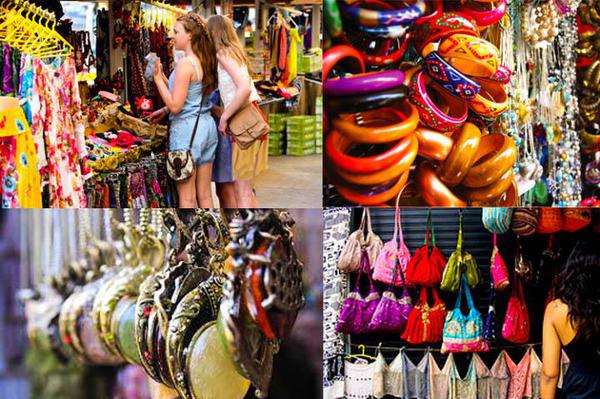 Mount Abu has vibrant markets around Nakki Lake. Just browse around for carved sandstone, marble and sandalwood items. The ubiquitous Rajasthani curios –bandhini print cloth, puppets, footwear, jewellery, miniature paintings, etc – are also a great tourist favourite. Since Mount Abu lies quite close to the Rajasthan-Gujarat border, there are many shops selling Gujarati embroidery items and leather work also.
You can also shop for Kota sarees, Sanganeri print cloth and Jaipuri quilts in Mount Abu. Rajasthali, the Rajasthan government handicrafts emporium, Khadi Bhandar, and the Fair Price Rajasthan Emporium, all offer good quality handicrafts at fair prices.