The best time to visit Buxar is the month of February and December. There are many tourist places to explore in Buxar. Local attractions can be visited any time of the day, as suitable for travelers. The major Sightseeings in Buxar can be done in a half day or one day, but to explore all the places, you must have to stay for 2 days in Buxar.
To learn more and explore the tourist place you can also download Buxar Travel Guide and browse through photos & sightseeing reviews. Most recently reviewed attractions in Buxar are Buxar Fort, Brahmeshwar Nath Temple, Kathauli Ka Maidan and BihariJI temple.
Buxar Fort
Buxar is an ancient town located just south of the holy river Ganga. The place has a great significance in Hindu religion having connections with Lord Rama. The Buxar fort has great importance due to its location imposing the river Ganga. A historical battle between the British army and Shuja-ud-Dowlah and Kasim Ali Khan forces took place here on 23rd October 1764.
Brahmeshwar Nath Temple
The temple is dedicated to Lord Shiva and there is a story behind the temple that revolves around a powerful emperor Mohamad Ghaznavi who intended to rob the temple. It is believed that the villagers and devotees warned him many times that wealth of the temple can not be harmed and if you intended to do the same, no one can protect you from the rage of Lord Shiva.
The arrogant emperor didn't listen to the devotees and disrespected the Lord Shiva by questioning His presence in the temple and challenged Lord Shiva that if the entrance of the temple moved from east to west till morning, he will leave the temple unharmed. In the morning, he was amazed to see the temple's entrance moved to the west. The emperor understood the powers of Lord Shiva and left without robbing the temple.
Katkauli Ka Maidan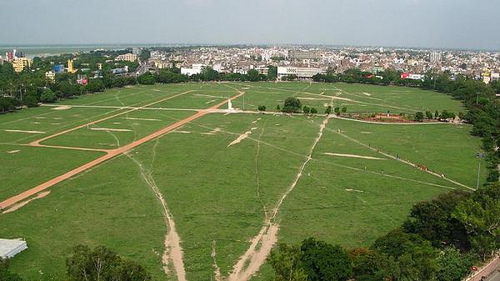 Katkauli ka Maidan is a popular tourist attraction in Buxar, which witnessed the Battle of Buxar in 1764 AD. The battle was between British East India Company and Mir Qasim (Nawab of Bengal), Shuja-ud-Daulah (Nawab of Awadh) forces.  Katkauli ka Maidan is located on the outer area of Buxar and can be easily reachable from the main road to Patna.
Bihariji Temple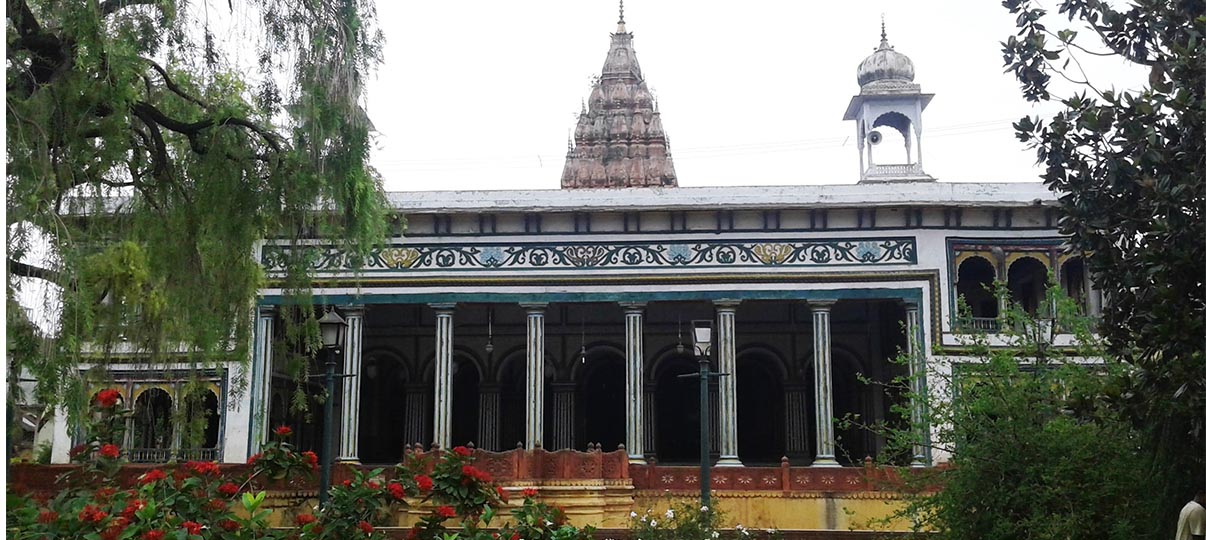 The temple is dedicated to Lord Vishnu, which is situated at Dumraon in Buxar. It is located 15 km from Buxar. The temple was built by King Jaiprakash Singh in the year of 1825. Bihariji temple is one of the most esteemed temples in the world due to its stunning art and historic culture. Many devotees and pilgrims visit this temple over the year. The temple is also dedicated to Lord Krishna and Bharat Ratna Ustad Bismillah Khan used to play Shehnai here with his father. The devotees visit from all over the nation to offer their holy prayers and get God's blessings.