Delhi is one of the most vibrant cities in India, The city was the Mughals' favorite city. Every ruler left his footprint  behind in the form of architecture, forts and monuments which as glorious as ever till now. There are many forts in Delhi which stand for proud symbols of India's cultural and historical heritage. With splendid design & marvelous architecture, these forts represent the brilliant architecture and craftsmanship of the aniceint days.
8 popular forts in Delhi
1. Red Fort

It was built in between 1638 and 1648 by Shah Jahan. The fort was better planned as compare to Agra fort  and was the home of Mughal emperor until 1857. It was initially called as Qila-i-Mubarak, which means the blessed fort, as it was the royal residence of Mughals.
2. Old Fort (Purana Quila)
It is one of the ancient forts in Delhi and is spread over more than 2 km area. It is believed that the fort was built at the site where Indraprastha, the ancient capital city of Pandavas, was located. It was Emperor Humayun who built the walls and gateways and he wanted to build a massive structure for his new capital, Dinpanah. Sher Shah Suri demolished Dinpanah and built a fort here but it is said that he was unable to complete the construction. Here also, a sound and light show depicting historical events is held every evening.
3. Tughlaqabad Fort
Ghiyas-ud-Din Tughlaq, built the Tughlaqabad fort in 1321. The gigantic stone structure is located on a hill and is  built in an octagonal shape. It is believed that there were 52 gates in all to the fort but only 13 can be seen now. The walls of the fort are 15 m high. There is a story about the fort – 'ya Rahey Hissar, ya Basey Gujjar' – this was said by one of the unhappy laborers of the fort as a oath. It means that 'let the fort be vacant or may be home to owner'. The oath worked and the empire lost its power, and the fort remained in the gloom.
4. Siri Fort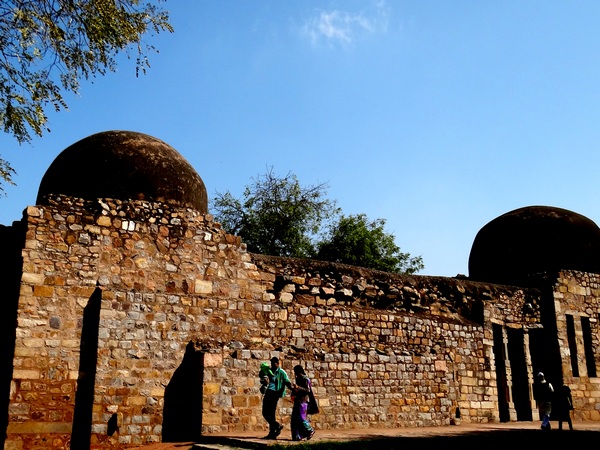 There are two important facets of Siri fort, one that it was the second city to be built in Delhi and the other that it was never conquered by any ruler. Built by Ala-ud-Din Khilji in 1303, Siri Fort was a flourishing city at one time. Today, only ruins are left but even they point out to the glorious past it once had.
5. Salimgarh Fort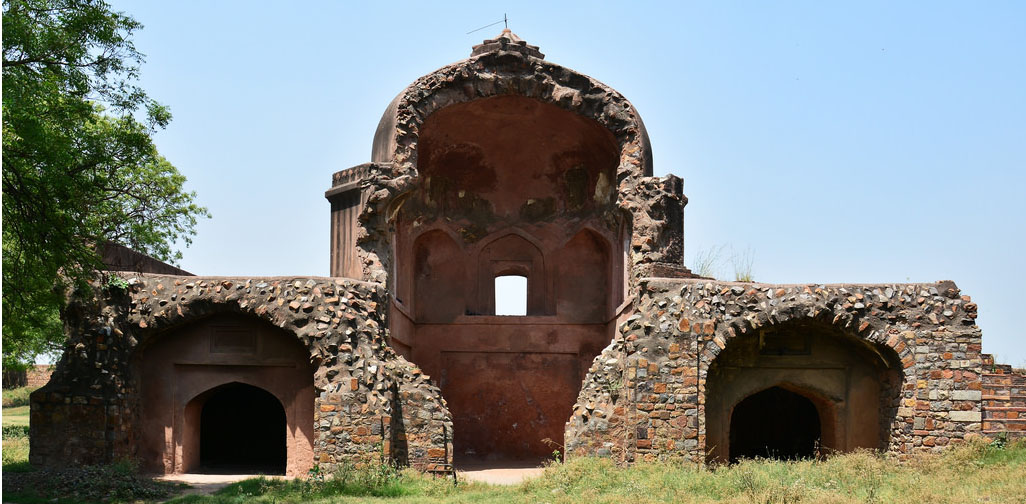 It was built by Salim Shah Suri, the son of Sher Shah Suri. It is situated at Chandni Chowk area of Delhi, Salimgarh fort was built in 1564 AD. It is built in the triangular shape and undergone many renovations works since it was built. There is an arch bridge that connects Salimgarh fort with the Red Fort. During Aurangzeb's time, Salimgarh fort was used as a prison where he imprisoned his brother Murad Baksh.
6. Qutub Minar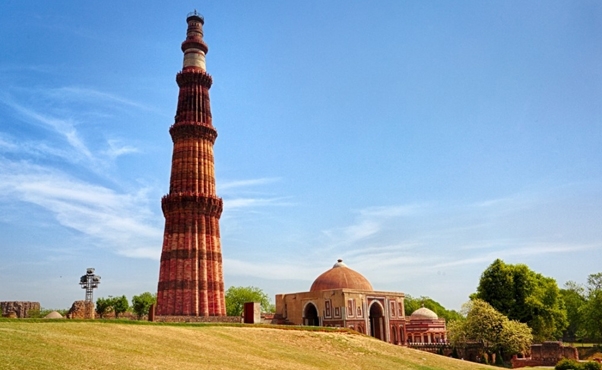 Qutub Minar stands tall with its 73-meter tall brick minaret. Built by Qutub-ud-din Aibak, the structure has five stories abundant with chiseled carvings and scriptures.
7. Hauz Khas Fort and Village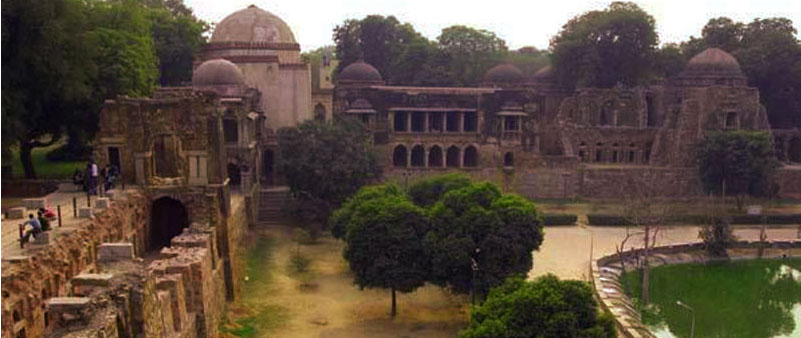 It was built in 13th century and is a popular tourist destination in Delhi. It is a hub of many activities and paradise for bird watchers. It is also a favored picnic spot for locals in Delhi. The Fort Complex rests amidst the splendid beauty of a lake.
8. Humayun's Tomb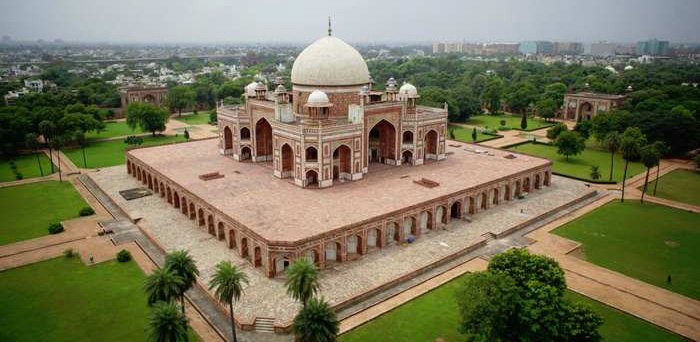 It was built in 1570 by Queen Haji Begum, widow of Humayun. The Humayun's Tomb is a monument displays the inspiration of Persian architecture. The world famous Taj Mahal bears resemblance to this monument constructed during early Mughal rule in India. It is open on every day for visits. The great time to view Humayun's Tomb would be in the late afternoon.