Bhagalpur is also known as the 'Silk City' of India. It is recognized as one of the most established cities in Bihar. The name derived from 'Bhagadatta Puram', which means 'City of Good Luck'. Bhagalpur is one of the dominant places for Buddhism in India having a large number of religious and historic tourist attractions. Here is the list of top Six places that you must see in Bhagalpur.
1. Vikramshila

Vikramshila is the 'Pride of Bihar', Vikramshila monastic university was set up by the Pala ruler, Dharmapala. A history lover can experience more insights into the Buddhist history of India. The glorious history of the past can hardly be found anywhere else in the world. It is located 38 km from Bhagalpur. Every year in the month of  February a festival is held in Vikramshila. One can enjoy the amazing view of forest area, you can also boat on the bank of river Ganges for amazing views.
2. Mandar Hills
It is located 45 km from Bhagalpur, this granite hill is 800 ft in height. Mandar hill is also mentioned in Hindu mythology. Mandar hill is believed to be used by the gods during the churning of the oceans using the serpent as a rope, to get 'Amrit' (nectar). It is surrounded by countless rock-cut sculptures representing Brahmanical images and carvings. It is a historic place where the 12th Jain Tirthankaras attained nirvana. Mandar Hills is an amazing place where you will get a pleasure of sightseeing, worship, and trekking.
3. Colgan J Rock Cut Temple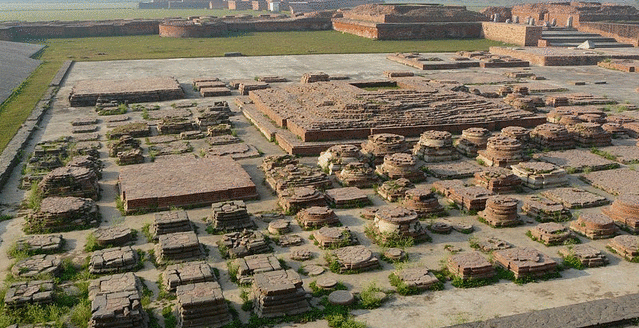 Col Ganj temple is an amazing collection of Hindu, Buddhist and Jain divinity, these artistic print have been burrow from Sultanganj and Kahalgaon in Bhagalpur. According to the history, these prints belong to the time of the marvellous emperor Asoka. It draws the archaeological monument experts from India and abroad to study the art of rock carving of ancient India.
4. Kuppa Ghat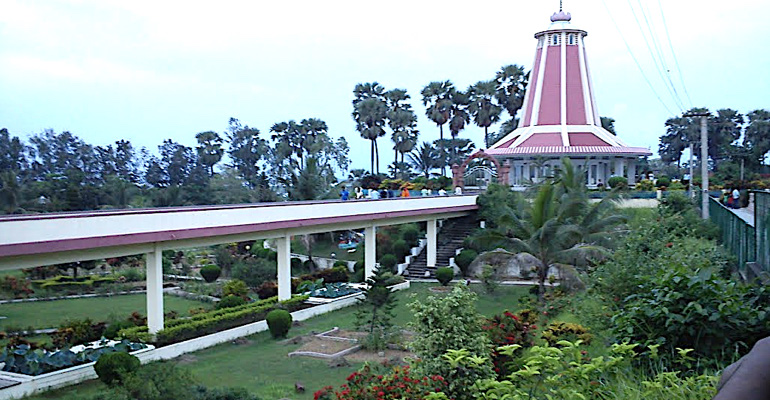 The place is situated on the banks of holy river Ganga. Maharishi Mehi practiced Yoga here for several months. Now Kuppaghat is an ashram with a beautiful garden decorated with sculptures, paintings, and quotes of mythological significance. On festival occasions like Guru Purnima, it attracts thousands of devotees. It is an ideal place to spend the evening with family.
5. Vasupujya Swami Jain Temple
It is located near main market of Champanagar. This is a modern temple decorated with marble and colored ceramic tiles. The sanctum of Shantinath is also very well decorated with stained glasses. It is top on the list of places to visit in Bhagalpur for Jain Pilgrimage.
6. Ajgaivinath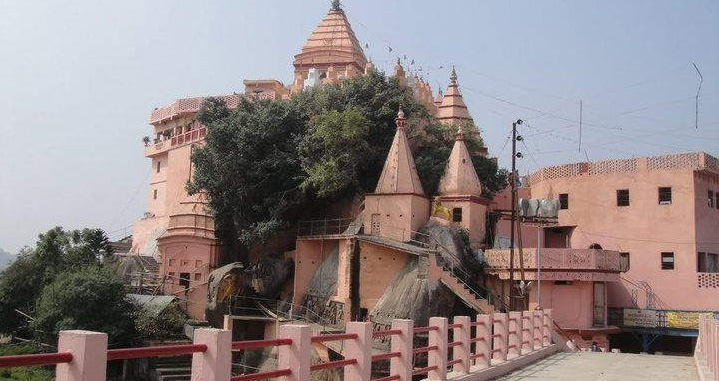 It is located 39 km from Bhagalpur, this Shiva temple was built around 16th century by Harinath Bharati. Lacks of people visit the temple in the festival month of August and collect the Ganga water to proceed further to Deoghar Shiva temple (now in Jharkhand) to offer the same. The myth of river Ganga being seized here by a curse of the sage Jahnu and later getting released by the penance performed by king Bhagirath makes this place an important pilgrimage.