Jodhpur is the second largest city in Rajasthan and it is divided into 2 parts new city and the old city. Jodhpur has a fascinating past. The city is popular for its magnificent palaces and forts. These unusual pants were designed in the year of 1459 by Rao Jodha (Son of Maharaja of Jodhpur) and the city gets famous by his name.
Some stunning attractions in Jodhpur you must visit. Have a look:
1. Mehrangarh Fort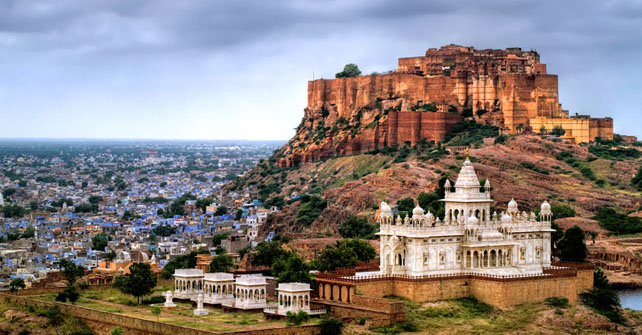 Mehrangarh Fort is popularly known for its wonderful architecture, cultural heritage and formidable walls. It is one of the largest and magnificent forts in India. Mehrangarh Fort was built by Rao Jodha in 1459 AD. The fort had seen many hundreds of years before it was completed.
2. Umaid Bhawan Palace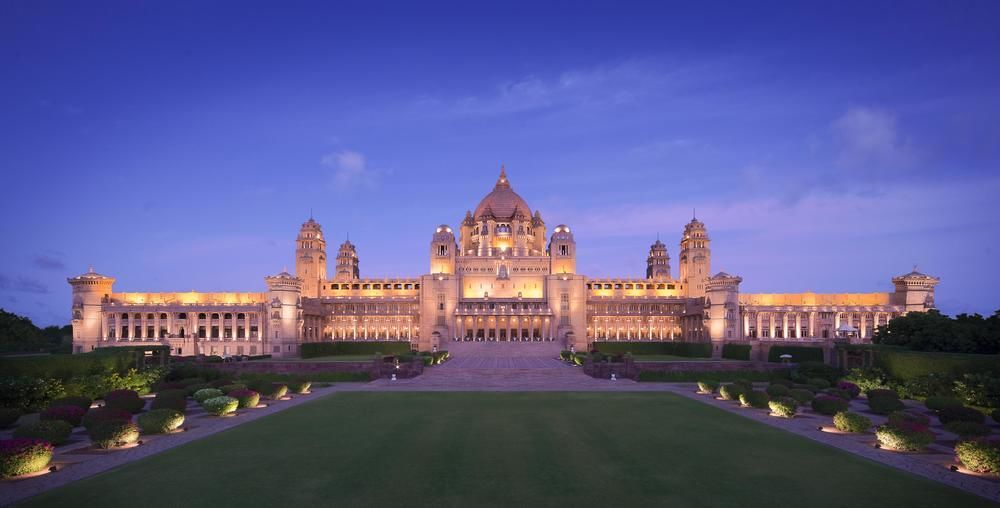 The Umaid Bhawan Palace was established between 1928 and 1943, Palace is a spectacular piece of Rajasthan's legacy, and an idol of new Jodhpur. Umaid Bhawan Palace of India is a marvelous legacy. It is an architectural splendor hotel of Jodhpur with truly royal experience. The palm court marble was used in its construction and this is the same marble that was used in the construction of iconic Taj Mahal in Agra.
3. Jaswant Thada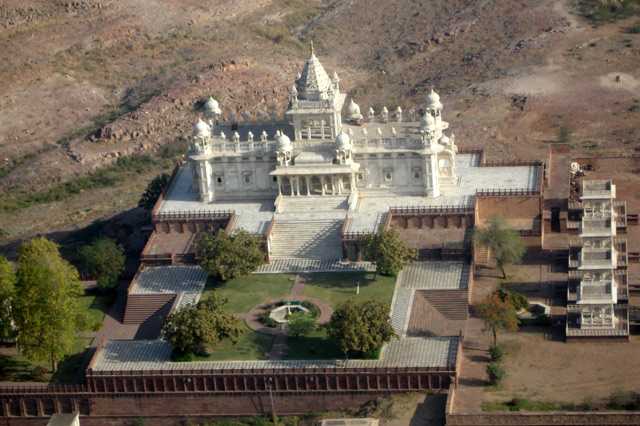 Jaswant Thada was established in the year of 1899 by Maharaja Sardar Singh in the memory of his father. This white marble beauty of Jodhpur is often called the Taj Mahal of Marwar. The calmness of the marble construction is delightful. The carvings are intricate. You will discover the portrayal of the Rathore rulers inside the Jaswant Thada. The grounds are consist of the multi-level garden, an outstanding a pond and intricately carved gazebos.
Most Popular Places to Visit in Jaisalmer
4. Mandore Gardens
Mandore Garden is situated in a small town Mandore in the north region of Jodhpur. Mandore, belonging to the 6th century, was Marwar's capital before Jodhpur was built up. Mandore Gardens here attract travelers in great numbers. The Mandore Gardens also house a government museum, a 'Hall of Heroes' and a temple of 33 crore Gods. Numerous artifacts and statues found in the region are housed at the museum. The architectural splendor of the bygone era is clearly evident here.
5. Kailana Lake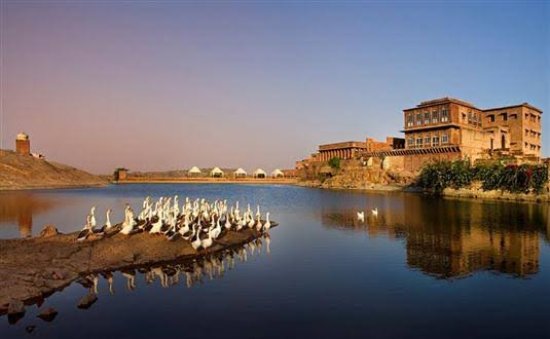 Kailana Lake is situated on the west of the city Jodhpur. It is another artificial lake in Jodhpur. Lake was established in the year 1872 by Pratap Singh. Lake is situated on the Jaisalmer road, at a separation of approx 8 or 9 km west of Jodhpur city. It is one of the most visited lakes in Jodhpur. The Lake is a birdwatchers' heaven. You could sail on a boat if you aim to include some outstanding pictures in your collection. The view of sunset would be wonderful.