According to aviation analyst OAG report, the most crowded flight path on the Planet is actually from Seoul Gimpo to Jeju International (South Korea). There were 64,991 departures between these two airport terminals in 2017 – that is around 178 flights in a day.
2nd most crowded air route is Melbourne-Sydney with 54,519 flights, while Mumbai-Delhi air route is on 3rd place with 47,462 flights. In fact, all of the 10 busiest air routes are domestic services.
The busiest international air route is Hong Kong-Taipei with 29,494 departures in 2017. Kuala Lumpur-Singapore with 29,383 flights is on 2nd in the list.
Why there are so many flights to Jeju?
More than 26 million travellers visit Jeju each year. So what is extraordinary there, and why travellers are so excited to visit there.?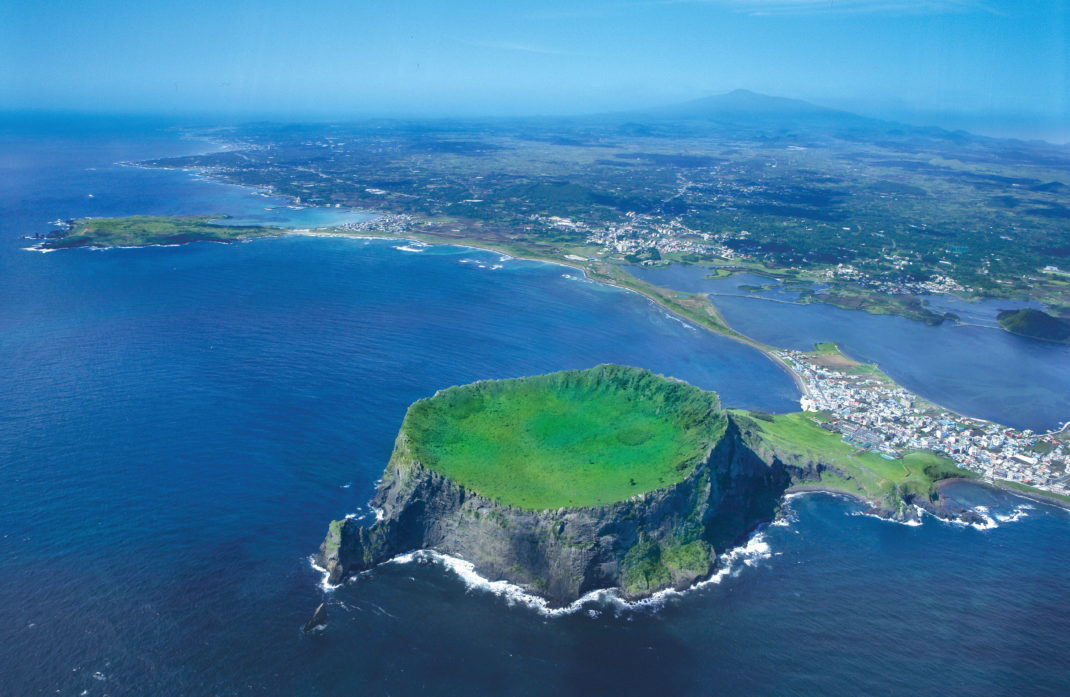 Jeju is the capital of an island, Jejudo, in South Korea, which is the most popular holiday travel destination you've ever think of. It's known for its beach resorts and volcanic landscape of craters and cave like lava tubes. Halla Mountain, at 1,940m above sea level, is South Korea's highest peak. In 2011 Jejudo was listed among the "New 7 Wonders of Nature".
Anyone can visit Jeju without a visa because of Jejudo island's self-governing status.
Have a look on crowded skies!

Flight Radar24 tracks every commercial flight on the planet and is a amazing resource for every traveller. As the image shows, there are planes flying across most corners of the planet at any given time. For less crowded skies, you need to be pointed to Siberia, the northernmost reaches of Canada, the Amazon and the Sahara.
World's busiest airport?
Not quite surprising as Jeju, but not far off. The busiest airport on the planet is actually Hartsfield-Jackson Atlanta International airport. It has been in function since 1998. Over 104 million passengers passing through its terminals in 2016 – that's actually more than the total population of the Philippines.