Darbhanga is a wonderful tourist destination and one of the most vibrant cities of Bihar located in the center of Mithilanchal, Darbhanga. The city is full of architecture and religious places, enriched with its musical form and folk arts. Darbhanga is considered as the cultural capital of Bihar. The name Darbhanga is a combination of two words- "Dwar" meaning gate and "Banga" meaning Bengal, giving a way to "Gateway of Bengal". It is just 50 km away from Nepal. You will be surprised if you listen to the songs written by Maithili poet Vidyapati on festivals or social occasions. Darbhanga is also famous for its mangoes, specially Malda variety.
Here are the top five attractions of Darbhanga that you cannot miss out.
1. Shyama Kali Temple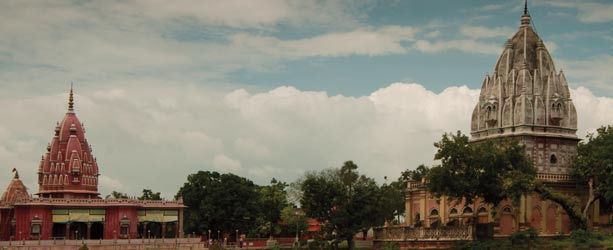 The Temple was built in 1933, its also known as Shyama Mai. The place whisper a lot of activities and festivity every year in the month of December. It is believed that temple was established in the funeral ashes of Maharaja of Darbhanga. The complex has 6 temples situated around a centrally located pond. Multiple Temples and  lush greenery around the temples will greet you with a soulful experience and positive vibes. Along with the Kankali temple, this temple is considered as one of the major tantric temples of Bihar. Temple can be reached easily from Darbhanga Railway station.
2. Ahilya Asthan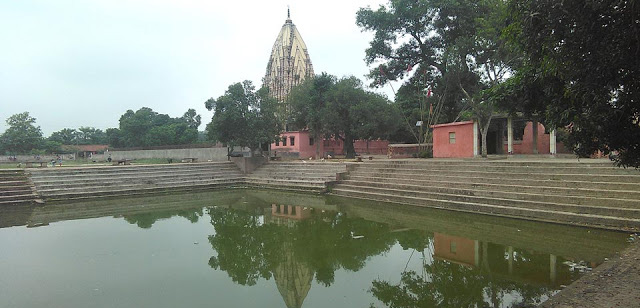 Ahilya Asthan is dedicated to Ahilya, wife of Gautam Rishi. According to the history, Gautam Rishi had doomed his wife Ahilya to turn into a stone. But when Lord Rama's feet touched the stone on his way to Mithila, she regained her human form. The temple is located just 3 km away from the Railway Station. Festival of Ramnavmi is celebrated here with great enthusiasm.
3. Chandradhari wordpress Museum
Chandradhari Museum is a perfect place for history lovers to collect information about the past of Darbanga. There are 11 galleries that accommodate rare art made of glass, ivory, metal, wood, and clay along with coins of different ages. The museum was built in 1957, it is located on the eastern bank of Mansarovar Lake. Expensive stones and gems are shown in the museum. Buddha statues from Nepal, brass statues of Gods and Goddesses and unique paintings on Ramayana themes are some of the eye-catching features of this museum. There is no entry fee and it is closed only on Mondays.
4. Kusheshwar Asthan Bird Sanctuary
The Bird Sanctuary is a perfect place for wildlife lovers. There are 14 villages that come under Kusheshwar Asthan block in Darbhanga. The whole area remain watered most of the times. In the winter season, you can find here at least 15 endangered species of migratory birds. All villages cover an area of 7019.75 acres and under Wildlife Protection Act of 1972,  these villages declared as Kusheshwar Asthan Bird Sanctuary. You can view numerous varities of birds here in the winter season like Indian Darter, Siberian Crane, Dalmatian Pelican and Bar-headed goose.
5. Darbhanga Fort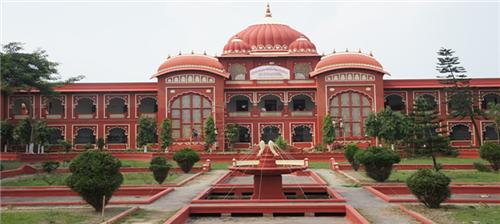 Darbhanga Fort is a very beautiful tourist attraction surrounded by beautiful mango trees. The heritage monument having a large complex used to be the residence of Zamindars Royal family of Darbhanga. Darbhanga Fort is also known as Raj Qila. The monument has many places inside the complex like Nargona Palace and Rambagh Palace.
Darbhanga is the most captivating tourist place in North Bihar with historical sites, magnificent palaces, exotic wildlife, and unique culture.