The Holy City of Pushkar is one of the famous pilgrimage destination in India. The town is situated on the banks of the Pushkar Lake, which was made by the tears of Lord Shiva. Its origin is unknown and recognized as one of the oldest city in India. The city is popular for its Ghats and many famous temples. Hundreds of visitors frequently visit there during the yearly bath. The water of Pushkar lake is considered as holy water, and thus make the city most visited pilgrimage destination of India.
Pushkar Lake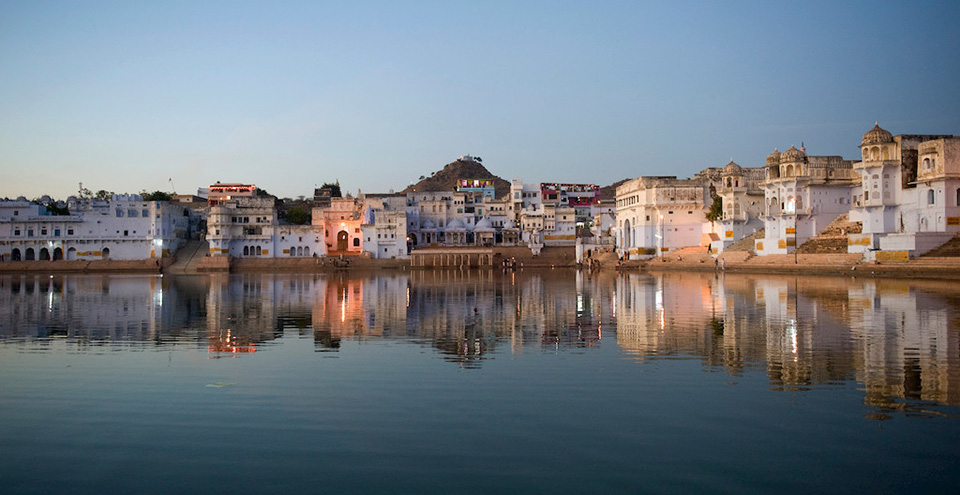 Holy water of Pushkar Lake gains importance among spiritual tourists who want to have a bath in the lake. It is believed that a holy bath in the lake is equivalent to doing prayers and meditation for 100 years. Hence, tourists who follow particular faith in destiny, always have a dip in the lake. This place is a beauty in itself for religious people and for others also. Pushkar Lake is surrounded by 400 temples and 52 palaces. The place is quiet & calm and sunrise and sunset at Pushkar Lake are charming.
Brahma Temple
According to Hinduism, Lord Brahma is the Creator and people who follow Hinduism worship him. There are just three temples of Lord Brahma throughout the world and only one in India. Pushkar attracts additional spirituality as Lord Brahma Temple is located here. The temple and its surroundings are unique peaceful and beautiful. The temple structure is established of marble and has amazing architecture. Though Pushkar has numerous temples Lord Brahma Temple stands separated for its magnificence.
Varaha Temple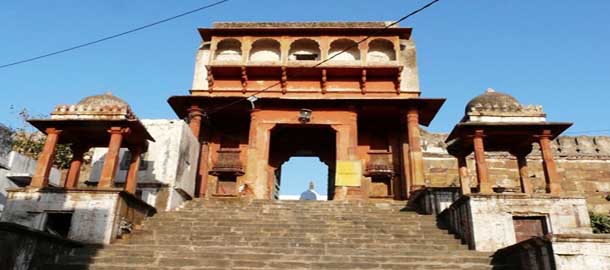 One of the very rare and unique temples in Rajasthan, dedicated to the Varaha incarnation of Lord Vishnu. In ancient times, the temple was a part of the main temple, but it was destroyed by Aurangzeb and the evidence of the same can be found there too. It is one of the ancient temples in Rajasthan, as is evident by its architecture and design. Varah Temple is very close to the main city and nearby markets and can be easily accessible.
Savitri Temple
Temple is located on Ratnagiri hill behind Brahma temple, Savitri temple is one of the most visited temples in the Pushkar city. It is a part of an interesting mythology that this temple is dedicated to Goddess Savitri, the first wife of Lord Brahma. Temple is half an hour away from the city and also provide some stunning views of the beautiful city.
Apteshwar Temple
Apteshwar Temple was popularly established by Lord Brahma himself to appease Lord Shiva. Apteshwar Temple is established right next to Brahma temple inside a cave and can be comfortably visited Brahma temple. Apteshwar temple is full interesting folklore and hence it is a popular pilgrimage destination for Lord Shiva devotees.
Most Popular Places to Visit in Jaisalmer
Man Mahal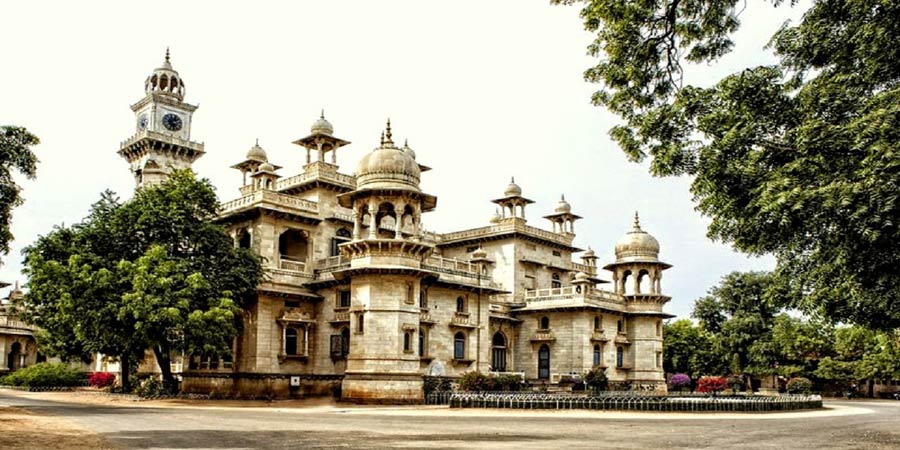 A brilliant royal palace built by Raja Man Singh of Amber. Palace is located on the eastern side of Sarovar. Man Mahal flaunts the uniqueness of Rajasthani traditional style of construction. It is now used as hospitality purpose for travelers and it is under the control of Rajasthan Tourism Authority.