India is a land of Temples. There are various pilgrimage destinations across India. Numerous of there pilgrimages are located in some of the most wonderful cities of the country, Ahmedabad is one of them. In Ahmedabad, there are many pilgrimage places which are frequently visited by worshipers. This article will take you through the list of the top 5 temples in Ahmedabad.
Hutheesing Jain Temple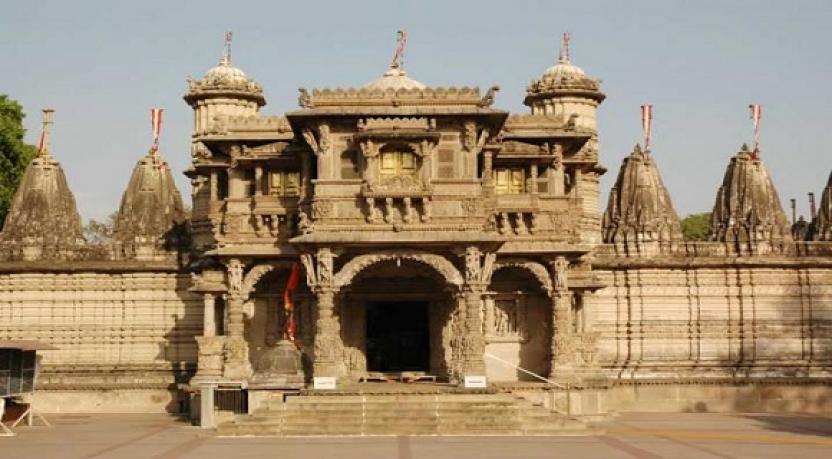 The temple was Built in 1850 by a Jain Merchant named Hutheesing Kesar Singh. The temple is made of marble and is dedicated to Jain Tirthankara, Dharmanath. The marbles are complex carved and the courtyard of the temple has 52 cubicles that have a resemblance to various Tirthankaras. It is a peaceful and pilgrimage site that reflects fine a great spirituality and architecture, Hutheesing Jain Temple is a must-visit place in Ahmedabad.
Akshardham Temple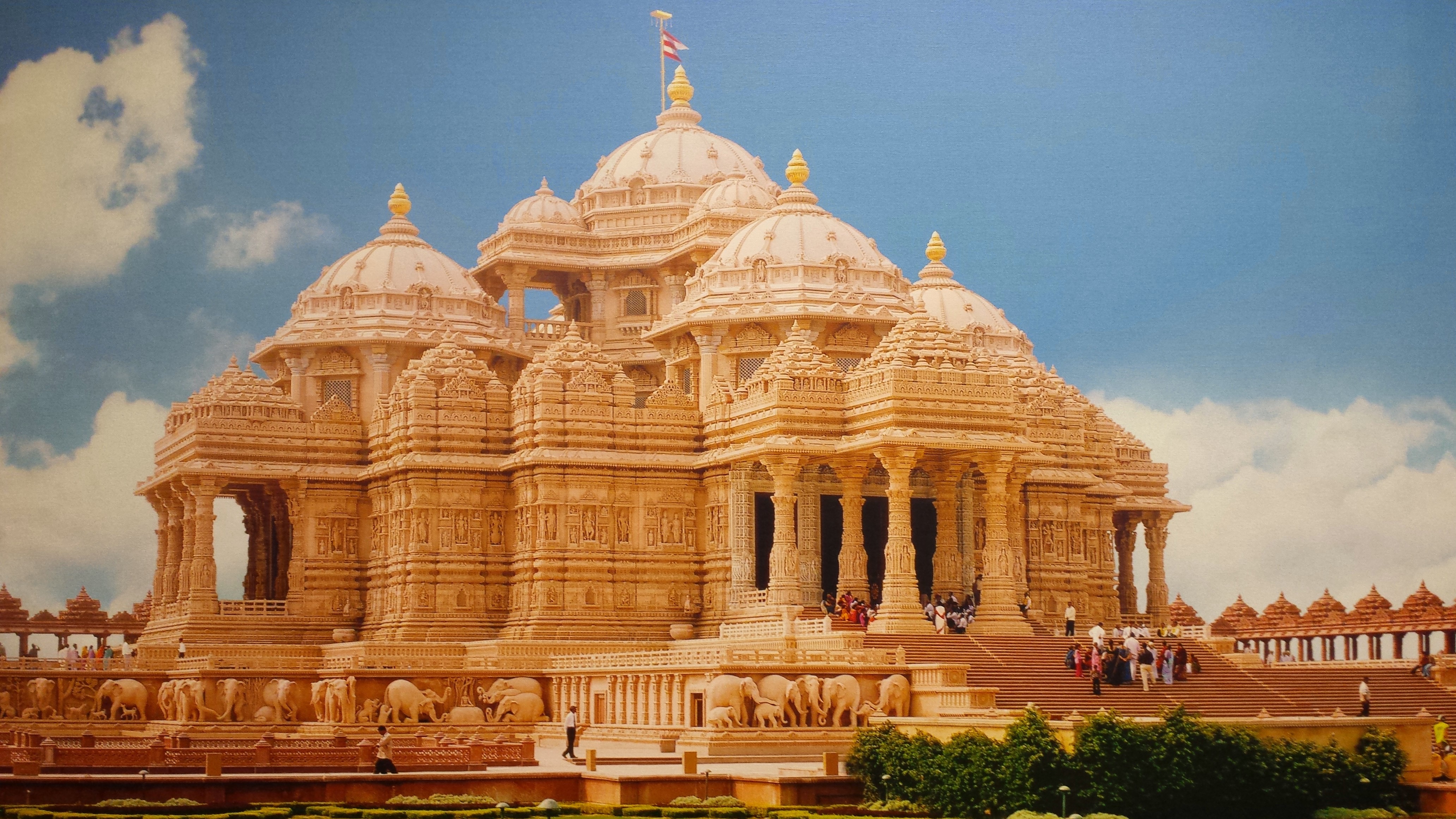 Akshardham Temple is about 25 kms from Ahmedabad. The temple is dedicated to Swaminarayan and is the best example of traditional architecture and style. Akshardham is considered a place of enlightenment and education. More than 2 million people visit the temple every year. The major attractions of the temple are its 10 stories tall golden idol of Swaminarayan; Mystic India, a film on an incredible journey of an 11-year old child yogi called Neelkanth; the light and music show called Sat Chit Anand Watershow and audio-animatronic shows.
Swami Narayan Mandir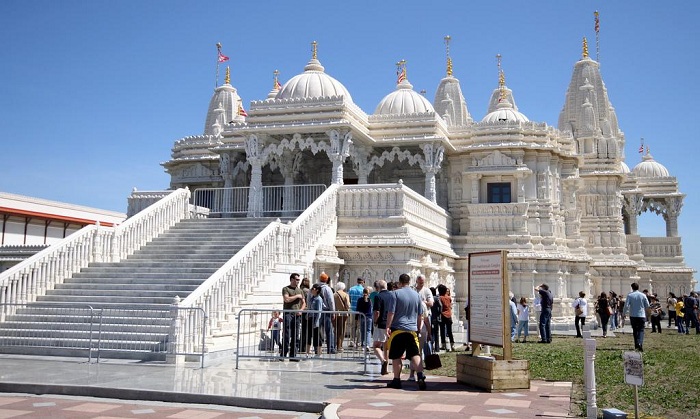 This temple is situated at the heart of Ahmedabad and looks like the traditional Gujarati manors. The temple has  nine tombs, all situated to the south, which is altogether known as ''Nau Gaz Pir". The structure of this temple is completely stunning and is one of the reasons behind the popularity of this temple.
Best Places and Tourist Attractions in Rajkot
Modhera sun temple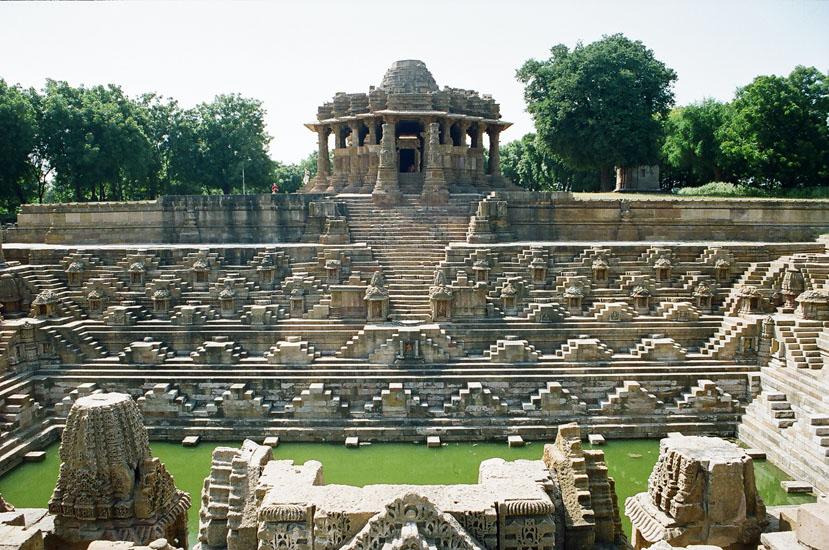 Sun Temple at Modhera is one of the few shrines that are dedicated to the Sun God. Situated on the banks of Pushpavati River in Modhera, Sun Temple is easily accessible from Ahmedabad. The nearest station to Modhera is situated at Ahmedabad, which lies at a distance of 102 kms. Regular bus services are also available from Ahmedabad to Modhera. The closest Railway station is at Mehsana, with a mere run of 25 km.
Shri Hanumanji Temple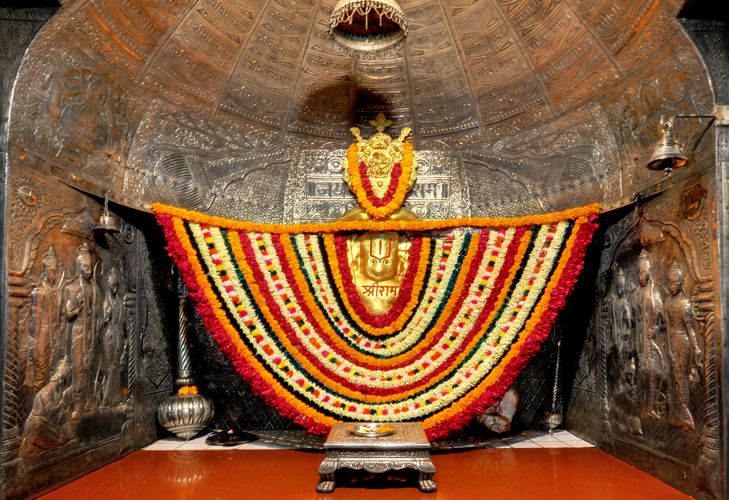 This Hanuman temple of Shahibaug, Ahmedabad is one of the amazing temples of the city. The temple is dedicated to Lord Hanuman and was build by Pandit Gajanan. It is believed that this temple was entrenched more than a hundred years ago.